Pediatric Dentistry
At Honu Smiles Pediatric Dentistry, we take care of patients ages 18 and under. Since we provide many different services — including preventive, restorative, and orthodontic treatments — we'll be there to help your child have their best smile year after year. Whether you want to bring your kid in for their routine dental check-up or you think your child needs a little extra TLC to get back to a great oral health, we'd be happy to have you stop by our local dental office.
Contact Us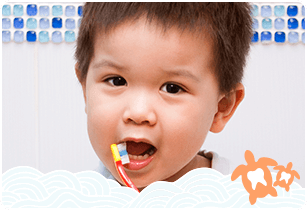 Preventive Care
Preventive dentistry is all about keeping teeth healthy and free from issues like cavities and gum disease. There are a number of different preventive services, one of the main being checkups every six months. During a checkup, we'll complete a dental exam and a professional teeth cleaning. Other preventive treatments include sealants, fluoride treatments, and nightguards.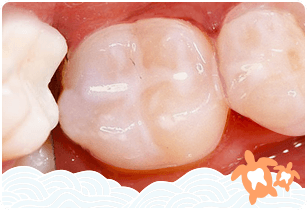 Tooth-Colored Fillings
Cavities are one of the most common concerns when it comes to a child's dental health. We fill cavities using tooth-colored material so your kid can avoid further complications from the decay — and so they don't have to deal with a noticeable silver filling.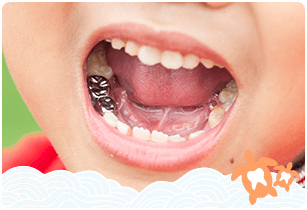 Stainless Steel & Zirconia Crowns
When a filling isn't enough to repair a damaged tooth, we can use a dental crown to restore its strength and appearance. We offer two types: stainless steel and tooth-colored zirconia. If your child needs a dental crown, we can go over the benefits of each kind before beginning treatment.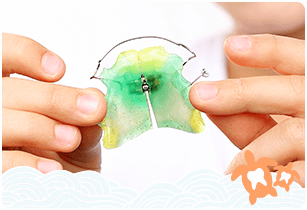 Space Maintainers
Even though baby teeth eventually fall out, they serve the important purpose of guiding where permanent teeth come in. Whenever a baby tooth is lost too early, it can cause the permanent tooth to erupt incorrectly. We can use custom-made space maintainers to hold that space left by the missing tooth until the adult tooth can come in properly.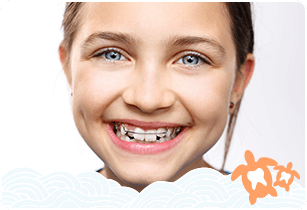 Limited Orthodontics
The way teeth fit together plays a big role not just in a smile's appearance but in overall oral health too. If there is an issue with the position of one or more of your child's teeth, we may be able to address it with limited orthodontics.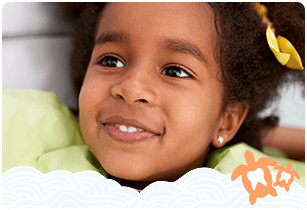 Baby Root Canals
Baby root canals are formally referred to as pulpotomy. These can be necessary if a cavity has gotten deep enough to affect the nerve in a tooth. We perform the procedure to stop the spread of infection and make sure the developing permanent teeth stay healthy.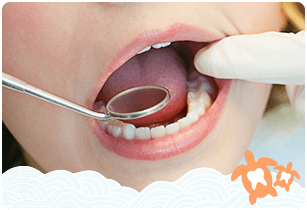 Tooth Extractions
We always do whatever we can to keep your child's teeth healthy, but sometimes a tooth extraction is necessary. This could be because of severe damage or trauma, or even because teeth aren't coming in like they're supposed to. We have sedation and anesthesia options available to help calm any of your child's nerves about the procedure.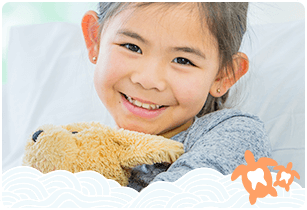 Sedation & Anesthesia
While we work hard to create a safe, friendly space for your child to receive care, it's not uncommon for kids to experience dental fear or anxiety. We offer nitrous oxide (or laughing gas) as well as hospital dentistry with general anesthesia to make it easy for all kids to get necessary dental care.
Call
(808) 445-6272
to schedule an appointment.