About Our Pediatric Dental Office

Honu Smiles Pediatric Dentistry is a local pediatric dental office that you can count on and your kids will love. Dr. JW Chang and his team are proud to serve the areas of Mililani, North Shore, Wahiawa, and Waipio with comprehensive treatments for children ages 18 and under. We look forward to meeting you and your family!
Contact Us
Mission Statement
Our mission at Honu Smiles Pediatric Dentistry is to provide quality dental care to the keiki of Hawaii in a safe and comfortable environment. We strive to create a positive experience for both you and your child while addressing your kid's individual dental needs. We hope to teach and promote proper oral health habits that will stay with your child throughout his or her life.

Meet Dr. JW Chang
Dr. JW was born and raised in Honolulu, Hawaii. He attended 'Iolani School and received his Bachelor of Science in biology from the University of the Pacific. Dr. JW attended the University of Washington School of Dentistry where he earned his Doctorate of Dental Surgery. He then completed a two-year residency in Pediatric Dentistry at Children's Mercy Hospital – University of Missouri Kansas City. Dr. JW is a board certified Diplomate of the American Board of Pediatric Dentistry.
Dr. JW and his wife, Laura, have participated in several dental mission trips to Jamaica where they provided dental care to the local residents. He maintains hospital privileges at Kapiolani Medical Center for Women and Children.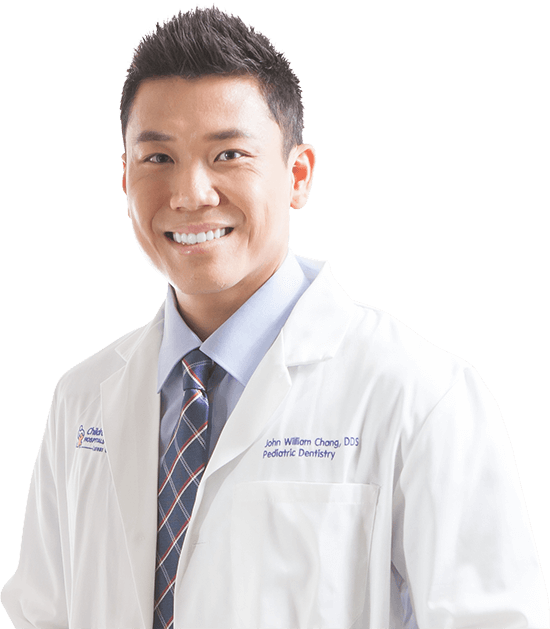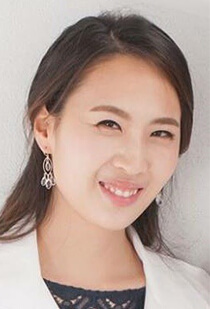 Meet Dr. Laura Chang
Dr. Laura Chang is a general dentist who provides dentistry to our teenage patients. She was born and raised in Pullman, Washington. She also spent part of her childhood in South Korea and speaks fluent Korean. Dr. Chang attended the University of Washington in Seattle, WA, where she received both her Bachelor of Science in molecular biology and her Doctorate of Dental Surgery degree. She has completed mission trips to Jamaica and the Philippines, where she provided dental care to local residents. In her spare time, she likes to go to the beach and swim with her daughter and husband.
Meet Dr. Michelle Wild
Dr. Michelle Wild was born and raised in Santa Monica, California. Dr. Wild's road to becoming a pediatric dentist has taken her all over the world. She attended the University of Pennsylvania in Philadelphia, PA where she received both her Bachelor of Arts in Biology and her Doctorate of Dental Medicine. She then joined the United States Air Force for 4 years and served as an ambassador for children in Europe, Africa and Central America. Later, she returned home for a 2-year specialized Pediatric Dentistry residency at UCLA. Dr. Wild then spent 5 years in Germany providing comprehensive care to military children in the US Army Dental Corps. Dr. Wild loves her job because every day is an opportunity to meet new people and to improve their quality of life.
In her spare time, Dr. Wild enjoys traveling with her husband and 2 young daughters. She loves trying out new recipes, exploring island food and stays active with running, yoga and swimming.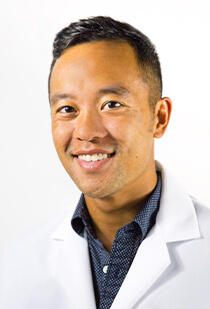 Meet Dr. Tuan Pham
Dr. Tuan graduated from Howard University College of Dentistry in Washington, D.C with a Doctor of Dental Surgery Degree and continued his dental education in New York City at NYU-Langone-Brooklyn as a general practice resident. He extended his residency to serve as chief resident and to receive additional training in advanced restorative cases, oral surgery, and treating patients with special health care needs.
Dr. Tuan has experience in various healthcare settings including community health clinics on Hawaiʻi Island where he provided dental care for the underserved population as a National Health Corps provider and served as a clinical attending for the NYU-Langone Advanced Education General Dentistry Residency Program. He found his calling in working with children during that time and decided to pursue advanced training in pediatric dentistry through the NYU-Langone- Hawaiʻi site, where he received his certification and board eligibility. He is currently the clinic director, and attending at the Queen's Medical Center- Dental Clinic, caring for both the medically complex as well as the general community.
Born and raised in Virginia—a country boy at heart—Dr. Tuan enjoys being outside and active during his free time. He loves the Hawaiian landscape and enjoys camping, fishing, hiking, surfing, and practicing Brazilian Jiu-Jitsu.